Keystone Strategies is a nimble, upstart economic development consultancy based on the premise that all our strategies are built on one keystone – delivering the results that clients need to be successful. Larry and Richard bring a unique approach to serving their clients, based on years of experience in a variety of economic development settings. From a municipal perspective to regional collaborative development, Keystone's principals bring a diverse wealth of experience to bear on delivering strategies that clients can use rather than just read.
Larry Horncastle, Ec.D. (HLM)
Certified Economic Developer, Honourary Lifetime Member of EDAC,
Three-time EDAC President's Award Winner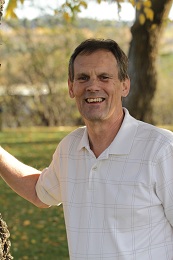 Larry has more than 30 years' experience in the economic development profession, both in rural regional projects and small to mid-size urban municipalities throughout Saskatchewan and Alberta. He has also garnered experience from serving on a volunteer economic development committee and on boards for Community Futures and Regional Economic Development Authorities.
Dedicated to professional development, Larry was one of the lead contributors to the establishment and delivery of the Introduction to Economic Development for Saskatchewan Communities through the Saskatchewan Economic Developers Association (SEDA) and the Saskatchewan Institute of Applied Science and Technology (SIAST). He also served on a panel to develop the Essentials of Economic Development: Practices, Principles and Planning developed by the Economic Developers Association of Canada (EDAC) to assist practitioners' understanding of the core competencies required in the economic development accreditation process. The University of Waterloo has used Larry's expertise as a lead instructor, guest lecturer and case study host since 1990.
Throughout his career, Larry has won numerous awards including the Economic Developer of the Year from the Saskatchewan Economic Developers Association, and he has been awarded the President's Award from EDAC for his contributions to the economic development profession three times. He is also the recipient of numerous provincial, national and international marketing awards.
During his time on the national board for EDAC, two of Larry's accomplishments stand out – the implementation of the EDAC Code of Ethics and the creation of the MOU for the International Network of Economic Development (INED) which originated the collaboration between United States, Australia, Europe and Canada for professional development in the economic development field.
Richard Horncastle, Ec.D.
Certified Economic Developer, IAP2 Certificate in Public Participation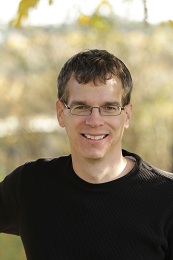 Richard has quickly risen to be an outstanding professional in economic development and has won numerous awards and accolades for his work. Over his decade of experience, he has been a guest speaker at several economic development workshops and conferences and brings an energetic, entertaining presentation style.
Richard, who has a Diploma in Economic Development from the University of Waterloo, has been employed in the economic development field for more than ten years. Winner of three Economic Developers Association of Canada marketing awards, Richard understands the importance of communications and the importance of partnerships in building a positive climate for growth. Richard maintains a commitment to sound, balanced economic growth and that approach has brought him recognition from both Economic Developers Alberta (Alex Metcalfe Award, 2008) and the Central Alberta Economic Partnership (Excellence In Economic Development Award, 2008).
Recently, Richard served on a curriculum development committee that oversaw the development of new Community Economic Development courses now being delivered by Dalhousie and Cape Breton Universities as part of their Local Government programs.
Richard is a past member of the International Economic Development Council International Advisory Committee and Content Review subcommittee.  He served as Policy Chair, President, and Past-President of the Leduc Regional Chamber of Commerce and was an active member of the Chamber's many committees.  An occasional moderator and Master of Ceremonies at local events, Richard lives in Leduc and holds his professional designation from the Economic Developers Association of Canada.
The Certified Economic Developer (Ec.D.) designation is the Canadian Economic Development Profession's only international certification mark. It represents a commitment to the highest standards of practice in Economic Development and adherence to the National Code of Ethics of the profession and the Economic Developers Association of Canada (EDAC).